What is a Car Emission System and What Does It Do?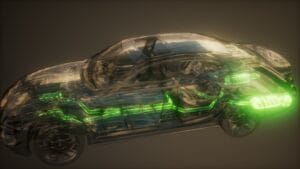 When you drive your car, emissions and pollutants are released from the exhaust pipe. This is why it's important to keep your emission system in good condition. A broken or malfunctioning system can cause your car to pollute more than it should.
In this article, we will explain what an emission system is and what it does. We'll also discuss some of the common problems that can occur with this system.
An emission system is a group of components in your car that work together to control the emissions and pollutants released from the exhaust pipe. This system includes an array of sensors, computerized engine controls, and exhaust components.
The main purpose of this system is to reduce harmful gases such as carbon monoxide (CO), unburned hydrocarbons (HC), and oxides of nitrogen (NOx). By law, all cars must have this system that is in good working condition.
One of the most common problems with this system is a faulty oxygen sensor. The oxygen sensor measures the amount of oxygen in the exhaust fumes. If there isn't enough oxygen, it means that the engine isn't burning fuel efficiently. This can cause your car to pollute more than it should. Another common problem is a blocked catalytic converter.
The catalytic converter helps to convert harmful gases into harmless ones. If it becomes blocked, it can't do its job properly and your car will produce more harmful emissions.
If you're having problems with your emission system, it's important to get it fixed as soon as possible. Driving with a broken emission system can damage your engine and decrease your gas mileage. It can also cause your car to fail an emissions test. So if you think there's something wrong with your emission system, take your car to a mechanic and have it checked out.